Activeplay Nursery and Preschool Fees
Fees are payable per calendar month, in advance. We have not asked you for a month's deposit, but we do rely on monthly fees being paid promptly. They should therefore be paid before the 10th of the month. You are issued with an invoice at the end of each month for the month following, and this will detail payments received, any arrears or credit carried forward.
Absences will be charged, except if you book a holiday or absence from nursery, of up to 2 weeks at a time, and give a minimum of one month's notice. You can book a maximum of 4 weeks in any year, pro rata to the number of days per week your child attends; for example if you pay for 2 days per week, (regardless of any free entitlement days) then 4 weeks' holiday would equate to an annual total of 8 days. This also applies if your child only attends for their free entitlement, in order that we do not charge you for meals during a period of holiday absence. We are, however, a full time, not a term time nursery, and continue to operate, and fully employ all staff, during school vacations and half term breaks. Unfortunately we therefore cannot simply accept parents giving notice of wanting to take all school vacation periods as holidays.
All meals, drinks and snacks served during the day are included in the prices, except for meals taken during attendance covered by Early Years Free Entitlement, in which case we make a charge of £1.30 for breakfast, £2.70 for lunch and £2.15 for tea, as meals are not covered by the entitlement. (No charge is made for snack times) It is however, usually possible to arrange your free entitlement hours to avoid mealtimes and therefore avoid these charges if you wish.
Any extra top up hours beyond your 15 or 30 hour entitlement are charged at £7.20 – unless of course these equate to a full or half session.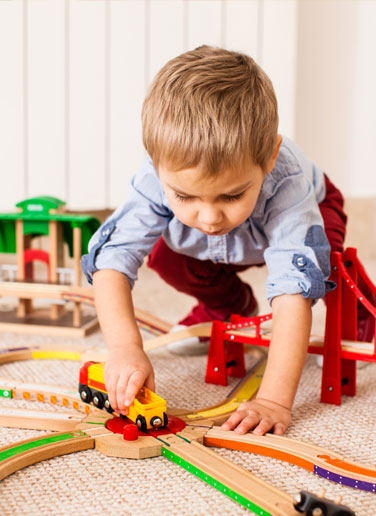 If you pick up your child late, we reserve the right to charge £10 for each 15 minutes or part thereof.
If your child already has a sibling currently at the nursery, we are pleased to offer you a 10% discount on the fees for the second and subsequent children enrolled.
We have two sessions per day; morning session is 7.30am – 1pm, afternoon session 1pm – 6.30pm. We offer a slightly reduced daily rate if you are booking a full day rather than a half day.
As a small business, unpaid fees and arrears cause us great difficulties.  With regret, unpaid accounts may be passed to a debt collecting agency, and this may involve additional costs.
---
Children aged two – three – weekly fees
Attending 5 days per week £285
Attending 4 days per week £228
Attending 3 days per week £171
Attending 2 ½ days per week/5 x half days £146/160 (price varies if you are taking 5 half days)
Attending 2 days per week £114
Attending 1 full day per week £57
1 session (half a day) £33
Single half day/full day session £32/57
Children aged three – five years – weekly fees
Attending 5 days per week £262
Attending 4 days per week £210
Attending 3 days per week £156
Attending 2 ½ days per week/5 x half days £133/145 (price varies if you are taking 5 half days)
Attending 2 days per week £104
Attending 1 day per week £52
1 session (half a day) £29 
Single half day/full day session £29/52
Babies under two years – weekly fees
Attending 5 days per week £300
Attending 4 days per week £240
Attending 3 days per week £1180
Attending 2 ½ days per week/5 x half days £154/170 (price varies if you are taking 5 half days)
Attending 2 days per week £120
Attending 1 full day per week £60
1 session (half a day) £34
Single half day/full day session £34/5660