Welcome
Thank you for considering Activeplay Nursery and Preschool for your child. We recognise that you are trusting us with the care of someone very precious to you. We want your child to settle in and enjoy their time with us, and therefore we invite parents to attend nursery with their child and help them to acclimatise. Our open door policy means that parents and carers are able to come into the nursery at any time to visit their son or daughter or to experience the care they are receiving.
Since September 2015 Activeplay Nursery and Preschool has been accredited by Kent County Council at the highest level of their 'Threads of Success' scheme, a quality assurance scheme which replaces the old 'Kent Quality Mark'.
We now offer up to 30 free hours per week for 3-4 year olds – please contact us for further details and to see if you qualify.
Thank you for everything you have done. Choosing Activeplay was the best choice we've made for X
Just to say a huge thank you to you and all your staff who have looked after X over his time with you. You have all been so supportive to us as a family over a difficult time and you have been very kind in all our conversations and the help you have offered us….basically, thank you so much for everything you have done.'
Thank you for all the care and help given to me by everybody. All the staff and friends I made at nursery will be greatly missed. Thanks for everything.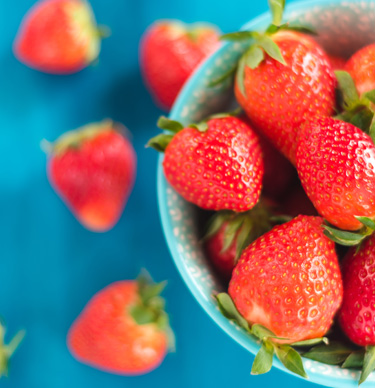 A safe environment
Your child's safety is of paramount importance. Doors are fitted with 'fingersafe' protectors to prevent trapping accidents. The nursery has strict policies in place to ensure the safety of children both on the premises and while on short trips into the local community.  All staff have of course been DBS checked, and as part of our recruitment procedure references are always checked.  Naturally a child is never released except to parents or to a named individual.
YUM!
Children of all ages experience a varied diet, and the opportunity to enjoy meals in a social setting with their peers. All food is freshly prepared by our cook on the premises, including plenty of fresh fruit and vegetables, and your child will gain confidence with new tastes. We can cater for special diets, allergies and cultural requirements, so please let us know any special requests you may have.
---
Fitting in with your active life
We know that the reality of modern life can be pressured, and work commitments often make family life more complicated. Our extended opening hours, from 7.30am to 6.30pm, mean that we can fit around you better than many nurseries. We offer part time and full time care, and are always happy to discuss short term or longer term special needs you may have, to try to ensure that childcare is something you don't have to worry about. We offer cost-effective, flexible care for children from 3 months to 5 years.  Children over the age of 3 years are entitled to up to 30 hours per week of free nursery education, funded by the government.  In some circumstances funding of 15 house is available for children aged two.  Please ask for details.
A great start in life
Attending nursery gives children a head start in the world of school. They develop not only educationally, but socially, learning to share and care for others. At Activeplay we encourage children to work co-operatively, to help their peers and to take responsibility for helping to tidy up. We are committed to fostering an environment of mutual respect and understanding in which all children are valued and loved.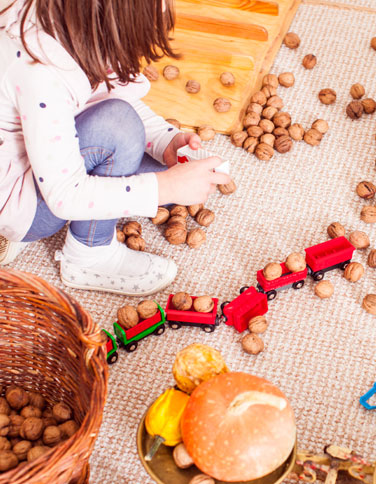 ---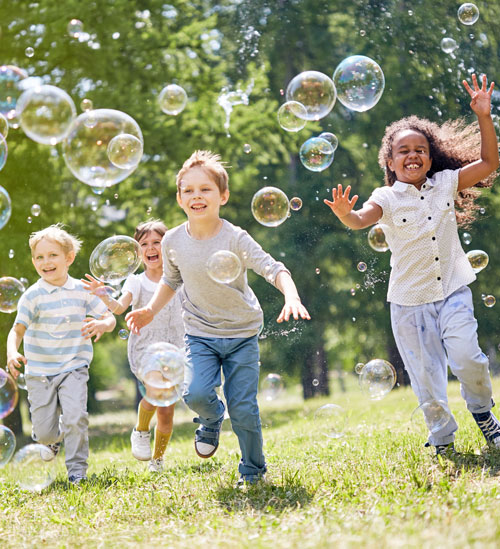 Actively learning
Our planned activities are chosen to support the requirements of the Early Years Foundation Stage, and to help your child reach his or her potential. Children learn and develop vital life skills through enjoyable games, stories, activities and lessons.  Indoors and out, we ensure a satisfying and involving programme for children of all ages.  We involve parents in their child's learning journey, which is available online for you at all times.  Your comments and additions to this are welcome and of great value to us.
Special needs
If your child has special needs, our SEND (Special Educational Needs and Disabilities) Officer will discuss with you how we can best meet these within the nursery. We will always do our best to encourage, develop and care for all children as individuals, and make whatever accommodation we can to make their time with us happy and safe.
---
Caring, committed staff
Our staff are at the heart of the nursery, and we value them. We aim to always exceed the staff:child ratios, and staff training requirements stipulated by law. All of our staff are experienced and professionally qualified to at least NVQ Level III. We do not employ unqualified staff, although occasionally we do have students who are working towards their level III.  Students never work unsupervised.  The government recommends that we should employ one graduate; we currently employ two.  Naturally, all staff are security checked.  They are all also trained in paediatric first aid, child safeguarding and food hygiene. We encourage staff to take extra training courses to further develop their skills and pride ourselves on having the best qualified nursery in the area.
Indoors… outdoors
We take playtime as seriously as your child does! We have a safe, enclosed outside area for playing in fine and rainy weather, with all-weather suits for in the wet.  There are opportunities for climbing, building, trike riding, let's-pretend, and growing our own plants. Indoors, we have role-play sessions, and equipment for both physical play and more reflective activities. Music, creative play and dressing up form part of daily activities, even for the youngest children. Books feature prominently in all rooms, with a cosy reading corner to encourage a love of storytelling and reading.